Parent Night / Truck Smart
Parent Involvement
is key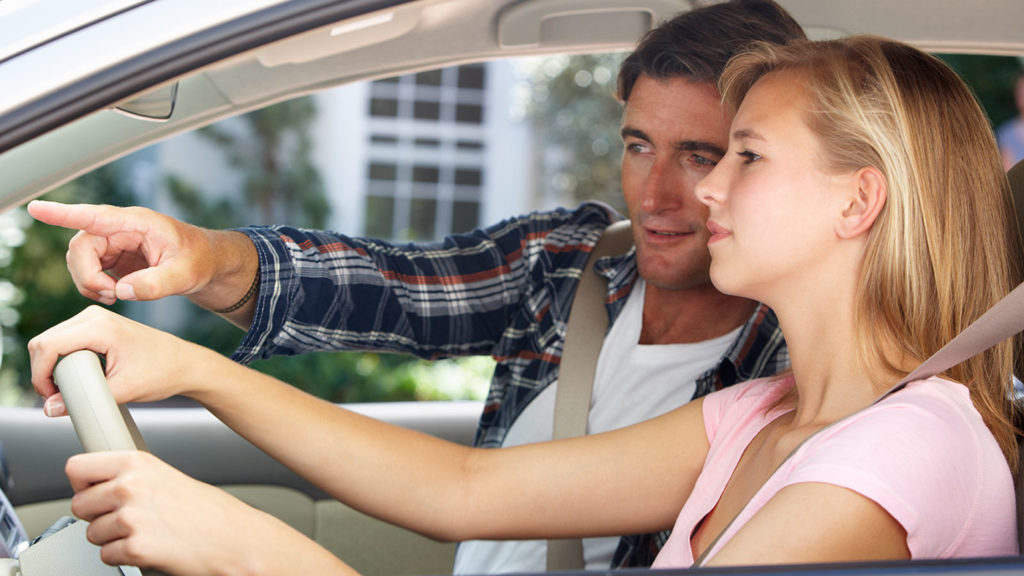 Parent involvement is key to preventing crashes among new drivers. Zero Fatalities Parent Night presentations help parents make a positive impact on their teen's learning experience. For more than a decade, parents have given overwhelmingly positive reviews to these 60-minute presentations addressing some of the top behaviors teen drivers need to know. They help teens establish safe driving habits and remind parents to be better examples, so we can all reach our goal of Zero Fatalities.
"I truly enjoyed the presentation this evening. As our family left we continued to talk about what we thought, felt and had taken away from the presentation. We are grateful to have attended."
"These videos have influenced me and my mom and family in many ways. First off, there will be lots of new rules in our family cars, no distractions, All passengers must wear seat belts and the driver has to be fully focused on driving and having the responsibility of keeping the passengers safe. Every time we get into the car we will think of the consequences both positive and negative and abide fully to the law. Driving requires 100% attention, 100% focus and 100% responsibility."
"This presentation has influenced my driving behavior in that I will definitely be more cautious and not drive distracted. I will make sure all passengers are seat belted in correctly, and I'll help them understand why a seat belt is important. I fully understand the huge risk of texting while driving and will not text while driving."
"It will help me to be extra aware that my child is watching how I act even while driving and that I must set an appropriate example for my child so they can gain positive driving habits as well. It will also help me to remember the simple things I can do while driving like putting on my seat belt to keep my children and myself safe and secure."
"This helps to instill in my son that he has a responsibility, and if he doesn't follow the laws and rules, he will not drive. Safety is for everyone! Thank You."
"The presentation was excellent. Each of the examples effectively portrayed the 'why' behind the laws and guidelines that make everyone safer on the road. I especially appreciated how each side of the story was given, both the victim and the offender. Our decisions indeed affect more than just ourselves when it comes to driving."
"This was an excellent presentation and I am glad that I was required to watch it with my daughter. We will continue to discuss elements of the presentation every time that she practices driving."
Parent Night
In-Person and virtual presentations
It's easy to ignore a statistic, but when it comes to your own life or the life of a loved one, even one fatality is too many. To teach the importance of Zero Fatalities and how we can get there, we host many events throughout the year and all throughout the state for parents and students to attend together. Our hope is that after the presentation, it will encourage a discussion about the responsibility each driver has on the road.

In-Person Presentation Schedule
Mon. Nov 14
Pine View High School @ 5:30pm
Mon. Nov 14
 Brighton High School @ 6:00pm
Mon. Nov 14
Canyon View High School @ 7:00pm
Mon. Nov 14
Snow Canyon High School @ 7:00pm
Tue. Nov 15
Sky View High School @ 5:00pm
Wed. Nov 16
Launch High School @ 4:30pm
Wed. Nov 16
Spanish Fork High School @ 6:00pm
Mon. Nov 21
Roy High School @ 6:00pm
Mon. Nov 21
Desert Hills High School @ 6:00pm
Mon. Nov 21
Herriman High School @ 7:00pm
Tue. Nov 22
Hurricane High School @ 6:00pm
Tue. Nov 29
Ridgeline High School @ 6:00pm
Tue. Nov 29
Hillcrest High School @ 7:00pm
Wed. Nov 30
Farmington High School @ 6:00pm
ZERO FATALITIES VIRTUAL PARENT NIGHTS

ARE AVAILABLE.

Parents, once you've selected a date that works for you and your teen to participate in the LIVE virtual parent night together, simply click the date to register. After you register you'll receive a confirmation email with step by step instructions to join the meeting. If you have any questions please email us at info@zerofatalities.com.
INSTRUCTIONS FOR THE VIRTUAL PARENT NIGHT:
Students and parents/guardians need to turn on their cameras
Only the host and moderator will be able to see everyone's cameras. Participants will not be able to see each other's camera or chats, so the virtual meeting will be less distracting
A moderator will be monitoring the cameras to ensure both parties are attending. If both parties are not on screen together, students will be removed from the virtual meeting and will need to reschedule when both can attend a virtual or in-person meeting
To get class credit for the virtual parent night: students and parents/guardians who attend at least 50 minutes of the presentation will receive a certificate of completion the following day. This certificate will be sent to the parent/guardian's email used to register for the virtual meeting. If you join late or leave early, you WILL NOT receive the certificate and will need to register for another upcoming meeting
To ensure you will be able to participate correctly, please make sure your Zoom is updated to the latest version before you launch the meeting. 
Please download the Parent Night Workbook to use during the virtual parent night. It's not necessary to print the whole workbook before the presentation, but you'll want to print the 2 note pages if possible. If not, have a note pad ready to take good notes.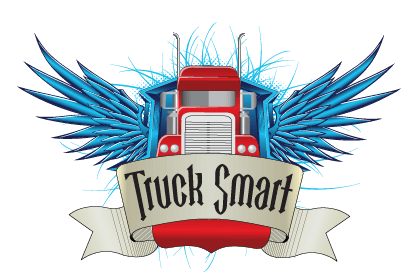 Did you know that approximately ¼ of all vehicles on Utah roads are large trucks? Nationally, over 75% of auto vs. truck crashes are caused by negligent driving on the part of the auto driver. By understanding just how massive these trucks are, how large their blind spots are, and how much room they need to operate and come to a stop, our roads and highways can be a much safer place for everyone.
Graduated driver licensing allows new drivers to learn driving skills over time and gain the experience needed to become safe drivers. Teens receive a "limited driver license" and have certain driving restrictions such as night-time driving, limitations on who can be in the vehicle with them and the amount of supervised driving time they must have before getting a full license. Watch these parents and teens answer questions about Utah's Graduated Driver License laws. How would your answers compare?
Parent Night Workbook
Have your teen write down and then apply what they've learned
Editable
Non-Editable
Parent Night Workbook (Spanish)
Have your teen write down and then apply what they've learned
Editable
Non-Editable